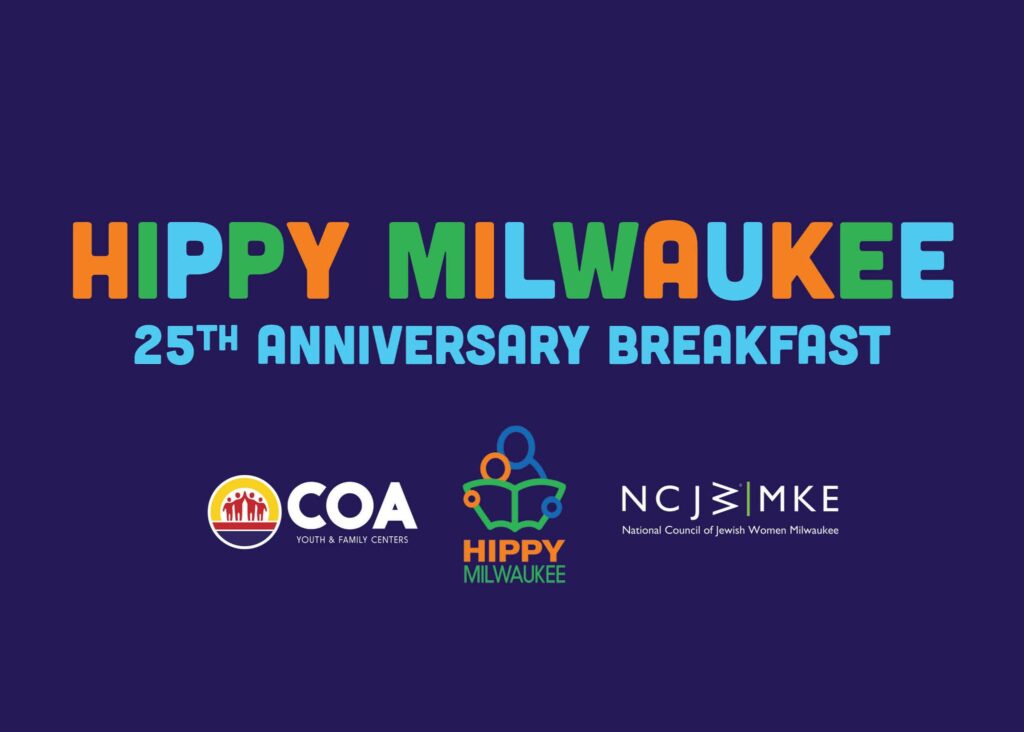 Hippy 25th Anniversary Breakfast

Tuesday, May 23 @ 8 am – Italian Community Center
Join us to celebrate 25 years of empowering parents to be their children's first teachers.

Featuring:
Early Childhood and Literacy Keynote Speaker,
Dr. Dipesh Navsaria, MPH, MSLIS, MD
Associate Professor of Pediatrics and Human Development & Family Studies,
University of Wisconsin-Madison

AND a special presentation honoring HIPPY Heroes

Register here
Download sponsor packet here
Home Instruction for Parents of Preschool Youngsters (HIPPY), a program of COA Youth and Family Centers, is a parent involvement, school-readiness program that helps parents prepare their two-, three-, and four-year old children for success in school and beyond.

Peer mentors provide parents with a set of carefully developed curriculum including books and materials designed to strengthen their children's cognitive skills, early literacy skills, and social/emotional and physical development.

HIPPY empowers parents are primary educators of their children in the home and fosters parent involvement in school and community life.

Parents and children read, play, and learn together every day in their homes and at monthly HIPPY Family Gathering Nights. Learn more about HIPPY here.