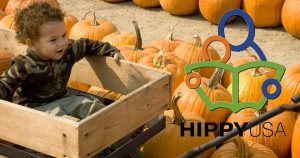 Sponsor a HIPPY family for a day at Swan Pumpkin Farm
NCJW invited Home Instruction for Parents of Preschool Youngsters (HIPPY) families to get out and enjoy a safe, socially-distanced day at Swan Pumpkin Farm in October. Each young family was be treated to a hayride, bail train, peddle carts, corn trail, jumping pad, and a pumpkin to take home!
Thank you to everyone who donated to make this day possible for HIPPY families! Our families LOVED the pumpkin farm—just so happy to get out after six months of staying home. And the weather was perfect!