NCJW-MKE and Congregation Sinai Social Justice Committee Present the Documentary: The Janes
Thursday, November 3 at 7 PM
Congregation Sinai – 8223 N Port Washington Rd, 53217
We'll be showing The Janes, a documentary about seven women who were part of a clandestine network. Using code names, blindfolds and safe houses, they built an underground service for women seeking safe, affordable, illegal abortions calling themselves JANE.
We will have some time for conversation and connection at the end of the program.
All are welcome to this free community event!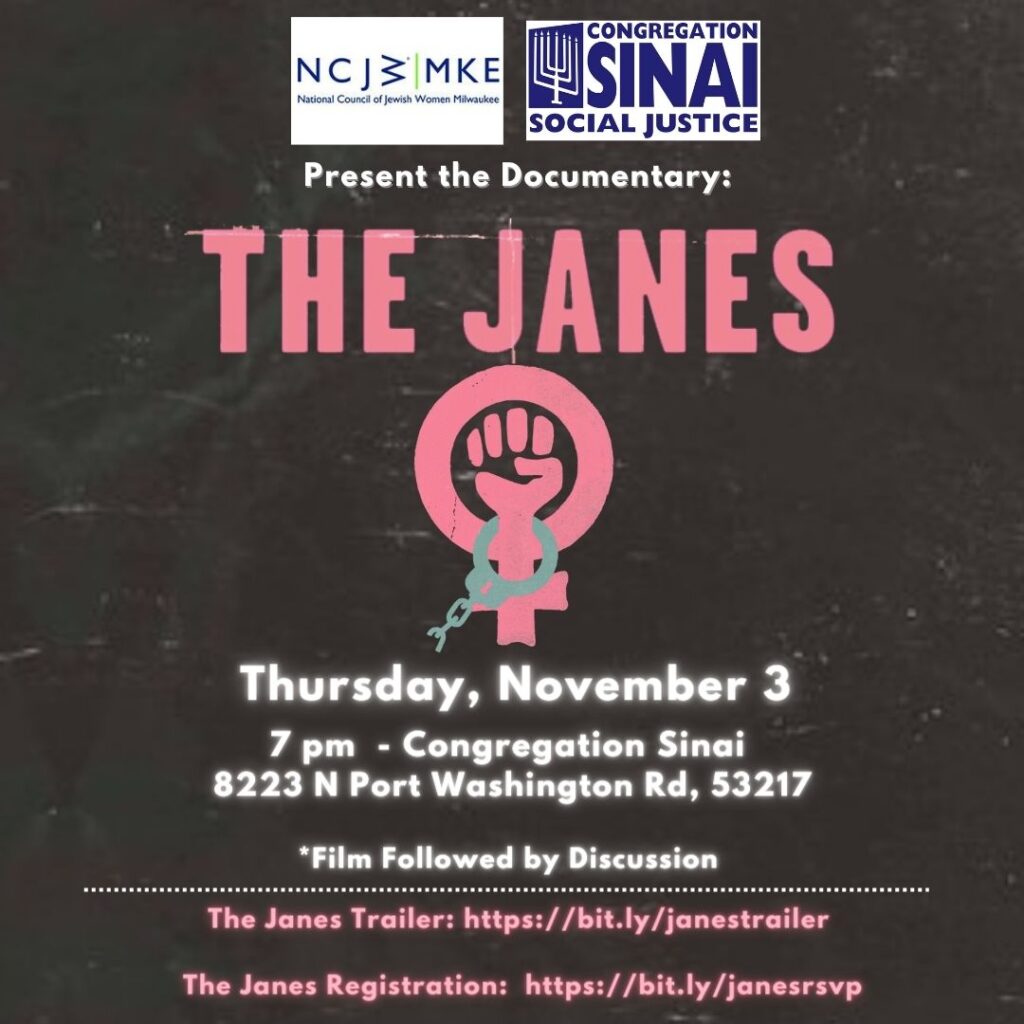 HIPPY Family Gathering Nights (5 – 7 PM)
Monday, October 10
Monday, November 14
Monday, December 12
Monday, January 9, 2023
Monday, February 13
Monday, March 13
Monday, April 10